LivePlan Strategic Advisor Master Class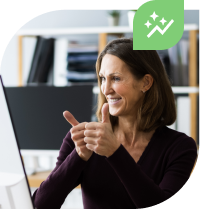 A single day, live training event to learn financial forecasting.
Build your financial forecasting chops with LivePlan, in a dynamic live learning event, and bring added value to your clients!
Learn to:
✓ B

uild forecasts that start simply and provide immediate value.
✓ Manage forecasts that evolve over time as you work with your clients.
✓ Use a forecast as the management roadmap for your client.
As a bonus — Receive a discount offer on our eLearning system for strategic advising, which contains 15+ resources to use right away.
Registration Closed
Interested in our next Strategic Advisor Master Class?