LivePlan Advanced Master Classes
Dynamic, Live, Virtual Learning Events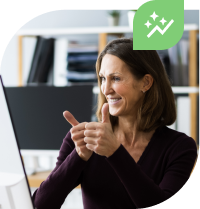 Build your financial forecasting chops with LivePlan, in a dynamic, live virtual learning event, and bring added value to your teams!
Learn to:
Build forecasts that start simply and provide immediate value.
Manage forecasts that evolve over time as you work with your teams.
Use a forecast as the management roadmap for your teams.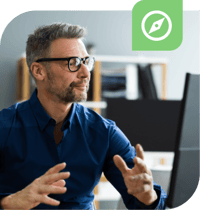 Expand your analysis and reporting lens with LivePlan, in this dynamic, live virtual learning event, and learn how to analyze KPIs to make better business decisions! Enrich your team meetings with actionable goals, driven from plan vs. actual analysis.


Learn to:
Understand and analyze financial metrics for deeper performance insights.
Analyze and use a forecast, plus actual results and benchmarks to deliver actionable insights and goals.
Learn how to use the LivePlan Dashboard to manage financials, report results and action items monthly to your team.
Organize your review meetings for more efficient time with your team.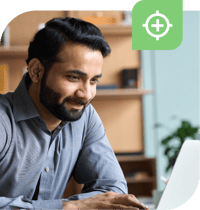 Gain confidence you're headed in the right direction in this dynamic, live virtual learning event. With LivePlan you can create a strategic plan to easily see the drivers for building and maintaining thriving businesses.
Learn to:
Understand how to efficiently capture the information needed to build a strategic plan.
Use benchmarks to compare to similar businesses.
Evaluate and identify what drives successful business models.
Organize the information you've gathered into a useful strategic plan.
Want to learn more about LivePlan Master Class training opportunities or customized trainings for your specific network's needs?
Fill out the form below for availability
"The Master Class was well organized, communication was clear and I learned a good amount. I would recommend to all LivePlan users or those considering."
-
Doug Hart
with Beacon Business Advisors
"Very useful to see how SBDC's can use the software long term with our clients. While most of what we do is startup forecasting in preparation for approaching lenders, this allows us to consult with our clients on an ongoing basis and drill down into the revenue and expenses that are and aren't working for the business."
-
Jeff Dereume
with Duquesne SBDC
"This class was very informative. I learned about some of the features I was not using. I learned some best practice tips when creating a forecast, as well as how to present issues and ideas to the client. They also provided some great resources to help with the process."
-
Lynn Kupper
with LSK CPAs, PLLC