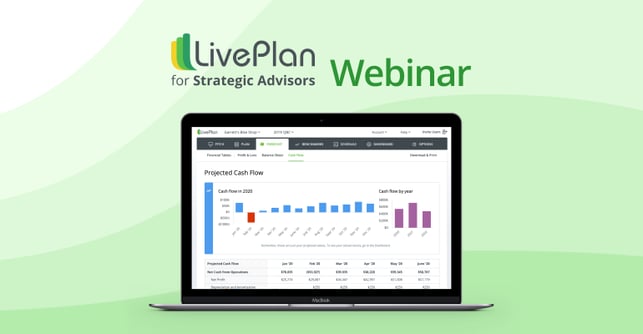 Join us on July 16th for an exclusive webinar for strategic advisors where you will learn the basics of financial forecasting in LivePlan. Set up your firm for long-term success with an iterative process that will help drive decision making.
In this webinar you will learn:
how to project profitability, plan for cash, and make spending decisions
how to provide meaningful reports to your clients
how to offer this work as part of your advisory services, and options for bundling

Kathy Gregory
Kathy Gregory has over 20 years of experience in business development, including: financial forecasting, strategic planning, process development, project management, and mergers and acquisitions. She has worked in public and private, small to mid-size organizations doing business development, and strategic planning and implementation, working with executives, boards and their investors. At LivePlan Kathy runs the specialized program for Strategic Advisors. She is a graduate of the University of Oregon.