If you want to know how your business compares to the competition, you can find your answer in industry benchmarks. Benchmarks are industry standards, or guidelines, for key financial metrics. Basically, they represent the average of key numbers collected from many different businesses and then sorted by industry.
Industry benchmarks are a great tool to measure your company's performance against similar businesses, but they can also be used to help startups and small businesses with forecasting and budgeting.
In this article, I'm going to dive into how you can use industry benchmark data to help you create your financial forecasts, and how you can then use benchmarks to drive growth in your business.
Check your benchmarks before you start planning
How much should you spend on marketing? What should your profit be for each employee that you have on your payroll? How much should you be spending to deliver your product or service to your customers? How much should you allocate to spend on key areas of your business?
When you're doing your first sales forecast and expense budget, it can be intimidating to be faced with these decisions.
This is where industry benchmarks come into play. Instead of just having to guess at your key business numbers, you can look at industry standards before you put your budget together.
For example, industry benchmarks can help you figure out what percentage of your sales most companies spend on marketing and what your margin should be on every sale.
If my friend Garrett were starting a bike shop, I'd have him take a look at his benchmarks. It turns out that sporting goods stores in the western United States have a 36 percent gross margin.
That means that the standard markup for everything Garrett sells should be at least 36 percent. So, when Garrett is building his sales forecast and expense budget, he knows that it's a pretty safe bet to predict that his sales will be approximately 36 percent higher than what it costs to purchase inventory.
You can use this method for lots of other metrics, including profits, marketing spend, inventory to keep on hand, and cash flow metrics like accounts payable and accounts receivable.
Compare and explain
When you're done with your initial forecast, check your numbers against your industry benchmarks. How does your entire forecast stack up against the standards in your industry? Tools like LivePlan make it easy to do this with included benchmark data or you can buy industry benchmarks from companies like SageWorks.
If your forecasts are pretty close to industry benchmarks, that's a pretty safe forecast. You know that well-managed businesses typically hit these numbers.
But, you don't have to be just like every other business. Perhaps you've figured out how to run your business much more efficiently than your competition. Perhaps you don't have to have the same kind of marketing expense as other companies because you've figured out a cheaper and smarter way to reach your audience.
In many cases, being different can be a good thing. If you can run your business better than the average business in your industry, that could make you much more competitive or help attract new investors.
The key here is to just make sure you acknowledge in your business plan how and why your business is different than the average business. If you've figured out how to run a better business, explain how and why you are different.
Investors care about benchmarks
When investors look at your business plan, there's a good chance they're going to see how your numbers compare to the standards in your industry. They simply want to make sure your projections are realistic. For example, if you forecast significantly more profit than is normal in your industry, they're going to wonder why your numbers are different than industry norms.
Like I mentioned in the previous section, you don't have to be a "normal" business. Being different is okay. Just make sure you acknowledge the differences and make sure your investors understand why your company is doing things differently than others in your industry.
Use benchmarks to guide your growth
When your business is up and running, you can keep using benchmarks to track your progress and manage your growth.
At this stage, you'll want to compare your actual results from your accounting system to industry benchmarks and see how your results stack up to averages in your industry. If you find that your results are significantly different than the norm, you may need to dig into the reasons why things are different and perhaps consider changes in how your business is run.
Conversely, if your goal is to do much better than the typical business in your industry, you might look at your performance against benchmarks with an eye to see how much better than average you are doing.
Where to find industry benchmark data
Industry benchmarks are a fantastic tool for startups and existing businesses, but sometimes finding the data can be a challenge. Here are a few ways you can get the data you need:
Wherever you get your industry benchmarks, make sure to use them to make budgeting and forecasting easier for your business. Just knowing how you stack up to the competition can go a long way towards helping you grow your business smarter.
This post originally appeared on the LivePlan Blog.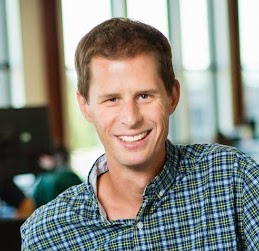 Noah Parsons
Before joining Palo Alto Software, Noah Parsons was an early Internet marketing and product expert in the Silicon Valley. He joined Yahoo! in 1996 as one of its first 101 employees and become Producer of the Yahoo! Employment property as part of the Yahoo! Classifieds team before leaving to serve as Director of Production at Epinions.com. He is a graduate of Princeton University. Noah devotes most of his free time to his three young sons. In the winter you'll find him giving them lessons on the ski slopes, and in summer they're usually involved in a variety of outdoor pursuits. Noah is currently the COO at Palo Alto Software, makers of Outpost and the online business plan app LivePlan, and content curator and creator of the Emergent Newsletter. You can follow Noah on Google+ or on Twitter.