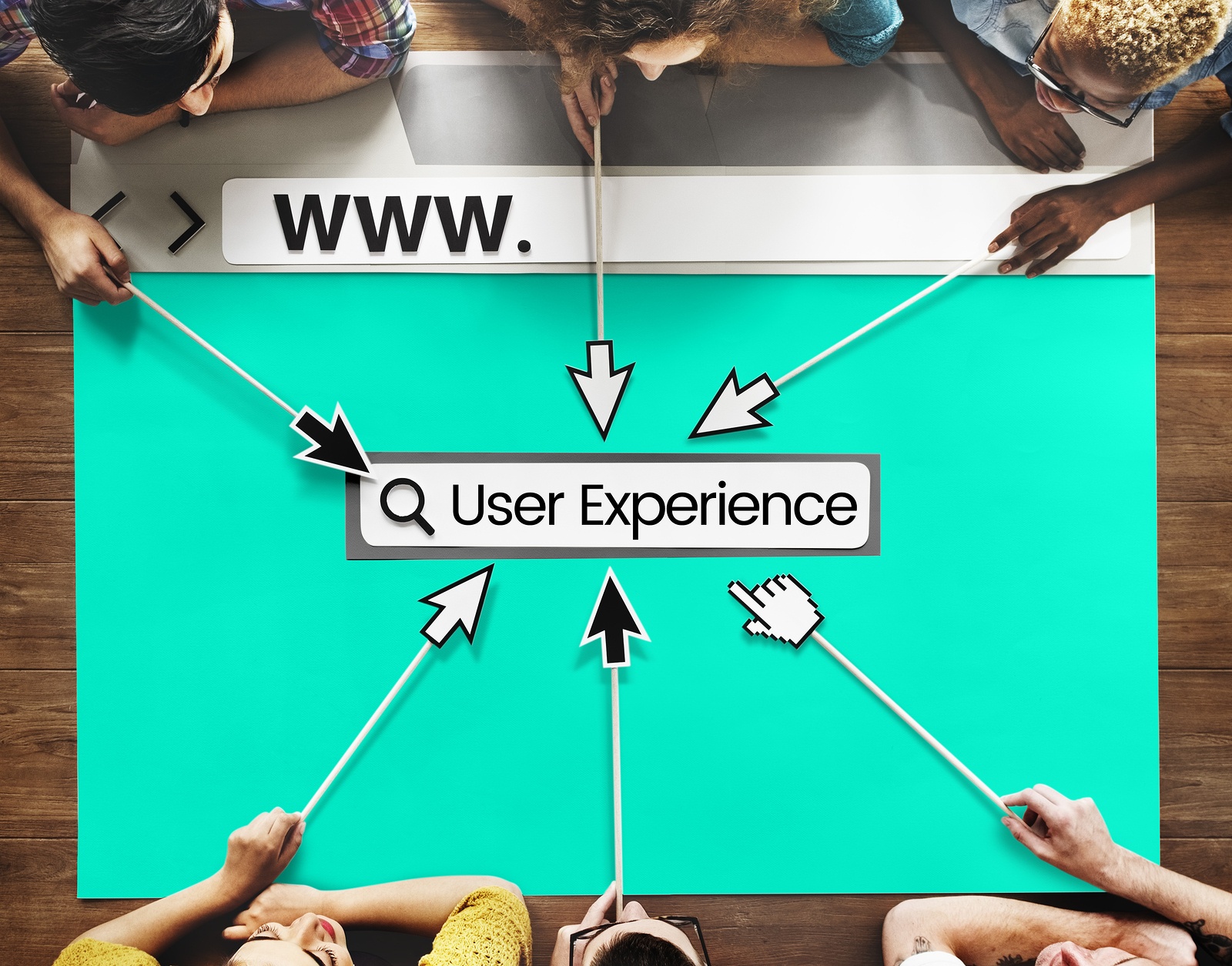 This article on website optimization is pulled from LivePlan's Best Practice webinar on sales and marketing for your accounting firm. Our own marketing director John Procopio offers concrete advice for assessing your website, and he offers a two-step checklist for implementing changes.
The full webinar is focused on social media, website optimization, and selling. You can watch it here.
"I am always amazed how many companies spend time and resources getting their business logo right, their marketing and advertising wording on point, their images and client testimonials to shine, but then spend very little time iterating the website experience for their users, to make sure it's working as well as possible, and that users take the right path on it to understand their business. Those companies are not getting the most out of their web pages." ―John Procopio
Your company's website homepage is an entryway to all of your business offerings—a digital doorway to your company. How can you get the most out of it so you can meet or exceed your goals?
Make it about the user
Too many businesses treat their websites like static pieces of art. They treat their website like a brochure, not intentionally thinking through what they want users to actually do on their site and the experience they want them to have.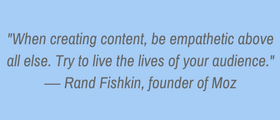 Your website should be an experience for customers—not just a compilation of information you hope they'll see. It's a user's experience on the site that determines its effectiveness.
A great website starts with a great homepage. The following are six things your homepage must convey to users.


1. Start with your identity and value proposition
Who are you, and why do I care? This is often covered by a homepage headline and subheadings at the very top of the site (what we call the hero area). You literally have seconds to communicate this, and the overall design should support this.
The user wants to know about your company, and how—very succinctly—you're going to make the user's life better. How is your company the best solution for whatever the user is looking for?
Bonus points for highlighting your niches and contextualizing that offering with customer examples, and more detailed pages indicating exactly how your services help that segment.
Be sure you are placing this information "above the fold," or in other words, the viewable area of the screen when you land on the site. You might be surprised to learn that the majority of your users don't scroll all the way to the bottom of the site, so you need to get your most crucial messages at the very top.
2. Show that you understand and know your audience
In the split second when users find your site, they're quickly orienting themselves to your brand, web design, and the words printed there (called the copy messaging).
In addition to getting all that right, you need to show your users that you know who they are and that you're the expert for that group. You can do that in a variety of ways, but some common applications are showing customer logos, types of customers served, and industry tie-ins.
Bonus points for having a living, breathing blog or newsletter that establishes your thought leadership and keeps that engagement going with your clients.
3. Optimize for your mobile users
This one's simple: have a mobile-friendly, responsive website. Responsive web design is a web design approach aimed at crafting sites to provide an optimal viewing experience—easy reading and navigation with a minimum of resizing, panning, and scrolling—across a wide range of devices (from mobile phones to desktop computer monitors).
This is crucial for internet users, as 57 percent say they won't recommend a business with a poorly designed mobile website, but it also matters to Google. In recent years Google has started to rank websites that are mobile-friendly above those that are not. The majority of websites are still not responsive, so it's likely their rankings will be negatively affected going forward.
4. Feature customer reviews
Customer proof is what we're talking about here: testimonials and social proof.
Close to 88 percent of customers say they read 10 or more reviews about a local business before engaging services. Any awards or recognition are worth thinking about here as well.
5. Use effective and clear calls to action
This is what it's all about! You need to provide clear paths to the other pages on your site that drive the desired result. You do this via crisp copy and distinct calls to action on your homepage.
In marketing, a call to action (CTA) is an instruction to the audience designed to provoke an immediate response, usually using an imperative verb such as "call now," "find out more," or "download this case study today."
Speak the customer's language. This is not the place to be wishy-washy. Tell your reader where to go that ultimately supports their goals (and thus, yours). Typically, you want to do this "above the fold" as the further down the page you put something, the less likely it'll be seen. The key here is striking the right balance of copy (words) and imagery upfront to simply get the user down the funnel to the next supporting page.
6. Make it easy to reach you
We've all had that experience where it can be impossible to find a phone number on a website. So frustrating. Don't do this.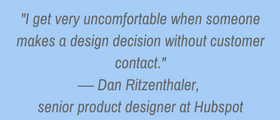 Contact information such as phone numbers, email addresses, and physical location are a must to display.
Take some time to review your homepage for each of these six items, and employ the necessary design changes. Next, review your entire website for the optimal user experience.
---
Checklist for analyzing your current homepage
The following is a two step process to help you analyze your current website, or design a new experience for your customers. This step-by-step process will help you determine what you want your users to do on your site, and how your design and user interface can support that.
Step 1: Prioritize what you want your users to do
One of the most overlooked exercises is sitting down and listing the most beneficial (desired) actions a user can take on your website, and then ranking them in descending priority. When someone arrives on your homepage, what do you what them to do?
Here is an example for a fictional firm's website:
Read about our service offerings
Call us for an appointment (new client engagement)
Submit a lead (form) through the site for more info about our services
Ask a question (form)
Download our case study on how we helped X client
Sign up for our monthly newsletter
Follow our social media profiles
Your exercise is to sit down with your partners and come up with your own list. Think of the perfect visitor to your site. What are the ideal things she would do there? Rank them—all the way down to the smallest of actions. That's your list.
Step 2: Examine and audit
With your list in place, audit your site's homepage and calls to action to see if they mirror your list. Look for inconsistencies. For example, you may say the number one thing you want users to do is to read about your service offerings, but the entire top section of your website's homepage is a picture of your team devoid of any text or links.
Have someone who is familiar with search engine optimization audit your website and blog to ensure best practices are being met and rankings are being tracked on a regular basis.
Make the needed changes and employ a process to watch the user data to iterate more. I recommend reviewing Google Analytics data for your site at least monthly.
It sounds simple, and it is a very straightforward exercise, but it produces profound results. Think about the best paths a user can take and then look at your site through that lens. Make changes as needed. Lastly, watch the user data via Google Analytics. Rinse, repeat.